Raj Kundra and Shilpa Shetty tied the knot in the year 2009. They share the joy of parenthood with their two children, a son named Viaan and a daughter named Samisha.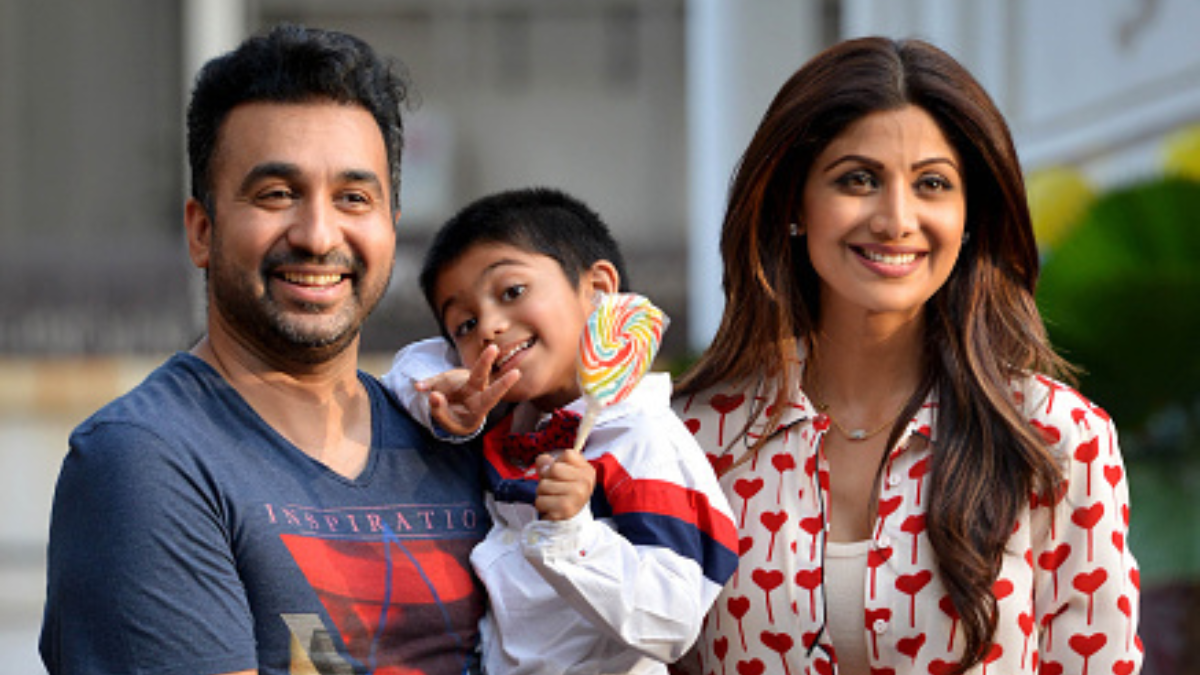 Image Source-Google | Image-By- Instagram


Raj Kundra Film UT69: In a surprising turn of events, businessman Raj Kundra recently caused a stir on social media when he posted a mysterious message hinting at a separation from his wife, actor Shilpa Shetty. The post, shared on his X account, left many internet users baffled and speculating about the state of their relationship. However, it turned out to be a clever marketing ploy as Raj revealed he was metaphorically 'separating' from the masks he had been wearing amid the ongoing pandemic.
Also Read: 5 Must-Watch Biopics on Indian Cricketers: A Tribute to Cricket Legends
Amidst the confusion, some netizens couldn't help but wonder if this was just another publicity stunt or a genuine revelation. Raj Kundra, who has been in the spotlight for various reasons, including his arrest in a pornography-related case in 2021, clarified that his post was related to his personal protective equipment and not his marriage.
We have separated and kindly request you to give us time during this difficult period 🙏💔

— Raj Kundra (@onlyrajkundra) October 19, 2023
Raj's post came on the heels of his trailer release for his upcoming film, UT69, where he is making his debut as the lead actor. The film revolves around his experiences during his time in jail, shedding light on the controversies and challenges he faced. Despite initial doubts, Shilpa Shetty stood by her husband's decision to enter the world of acting, showing her unwavering support.
In his recent interviews, Raj expressed his gratitude for Shilpa's encouragement and revealed a humorous incident when he shared his film idea with her. He recalled her initial skepticism, which she playfully expressed by throwing a chappal (slipper) at him. However, once she understood his determination, she became his pillar of strength, asking him if he could handle acting. Raj, with a touch of humor, mentioned that his 'method acting' involved drawing from his real-life experiences, including his time spent in jail.
Farewell Masks …it's time to separate now! Thank you for keeping me protected over the last two years. Onto the next phase of my journey #UT69 🙏🎭🥹 🧿😇❤️ pic.twitter.com/svhiGS8aHt
— Raj Kundra (@onlyrajkundra) October 20, 2023
As the couple navigates this new phase in their lives, the focus remains on Raj's film debut. UT69 is set to hit theaters on November 3, promising a glimpse into Raj Kundra's perspective on the controversies that surrounded him. With Shilpa's support and the intrigue around his film, Raj is stepping into the world of cinema with both excitement and anticipation, leaving the internet abuzz with discussions about his upcoming movie.
Thank You
For visiting TheMoviesz.com, Your Ultimate Destination For Fresh Content, Updates On the latest Entertainment News, & Much more.